Earlier this week, wrestling legend Mick Foley announced he was quitting X, the social media platform previously known as Twitter. The timing coincides with several advertisers pulling out of the site following allegations of prejudice against Jewish people.
On Saturday, KISS bassist/singer Gene Simmons followed suit.
"Friends, I've decided to end my X/Twitter posting," Simmons wrote. "From now on find me on: http://instagram.com/genesimmons, http://tiktok.com/@genesimmons, and http://threads.net/genesimmons".
Simmons didn't indicate whether his reasons for leaving X had to do with the Anti-Defamation League, a Jewish advocacy group, announcing the rise of antisemitic content on the platform.
A few years back, Simmons spoke on the subject of racism in America in an interview with Metal Hammer.
"Yes, [America is] racist," Simmons said. "Yes, it's anti-Semitic. And yet, here in America, there are no limits. You can have an African American president, you can also have the alternate — a semi-racist, semi-extremist president — but anything's possible. Which is why I still worship the idea of America: it can get better and it will get better. People think of Martin Luther King, making great advancements for African Americans and just kind of smashing the door open to deal with it, And you've got to deal with this thing. We've got to get along and stop treating African Americans, especially, so horribly in America. Racism has got to stop."
Simmons also previously told the Daily Mail that society should take a hardline approach to those spreading hate. "It is going to get better but you've got to confront it," he said. 
"You've got to turn on the light and go after those cockroaches. And don't just chase them out. Find out where they live. Identify them, make their lives miserable — legally. Shine the light on that cockroach. The guy with his drunken buddies hurling racial epithets, take photos of him. This guy's name is so-and-so and he lives right outside of Manchester and works in this garage. Guess what the garage is gonna do? They're going to fire his *ss right away, because they don't want the attention of hiring a hate-monger."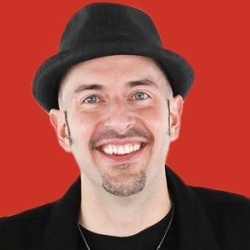 Latest posts by B.J. LISKO
(see all)