Bassist Geddy Lee and guitarist Alex Lifeson said they wouldn't continue as Rush following the passing of their longtime drummer Neil Peart. But in a new interview with The Washington Post, Lee appears to have changed his tune and is open to the possibility. 
"It had been a taboo subject, and playing those songs again with a third person was the elephant in the room, and that kind of disappeared," Lee explained. "It was nice to know that if we decide to go out, Alex and I, whether we went out as part of a new thing, or whether we just wanted to go out and play Rush as Rush, we could do that now."
The decision was apparently made after Lee and Lifeson reunited on stage at last year's Taylor Hawkins tribute shows. The pair played Rush songs with Tool's Danny Carey, Oman Hakim and Red Hot Chili Peppers drummer Chad Smith. Foo Fighters frontman Dave Grohl also joined Lee and Lifeson on stage.
Lee said the idea was actually planted by Paul McCartney, who was on had to congratulate the Rush pair at the Hawkins tribute after-party. Lee and Lifeson also jammed in the studio following the Hawkins tribute shows, and were entertaining offers to go back out on the road prior to Lifeson having surgery for stomach problems.
"He needs to feel good and feel healthy and strong," Lee said of any plans for the pair. "And then maybe we have a discussion."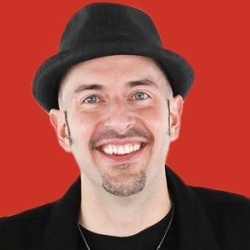 Latest posts by B.J. LISKO
(see all)