While in IMPACT Wrestling "Smokeshow" Scarlett Bordeaux was a featured performer, but that ended when she requested her release in June. Apparently, she was having to work a side job because Impact wasn't paying her enough to live on, and she wanted to pursue her other options.
Yesterday though she was at WWE's Performance Center receiving a tryout. Previously to that, she has been wrestling for AAA.
It wasn't her first WWE experience; she has previously worked as one of Adam Rose's "Rosebuds" and appeared on RAW as an enhancement talent losing in a squash against Nia Jax. You can watch this match below.
Hopefully, the trial went well, and the very talented woman will soon be entertaining us again. She was a highlight of Impact Wrestling every week, and soon she could be on WWE television.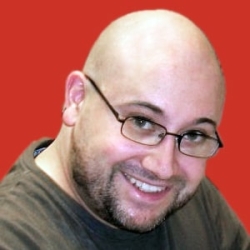 Latest posts by JAMES RYDER
(see all)