Megadeth frontman Dave Mustaine is certainly outspoken on a variety of topics. The guitarist is never one to hold back on voicing his opinions especially when it comes to the music industry, politics, heavy metal, and also when it comes to his former band, Metallica. 
But Mustaine is also outspoken when it comes to giving advice to other bands, and he's lent quite a bit of useful wisdom over the years including to Fear Factory guitarist Dino Cazares.
"A long time ago, Dave Mustaine gave me a lot of advice too, way back when I was 18 years old when I met him at a place that I worked at, at a sandwich shop," Cazares told the Garza Podcast. 
"Network. And always try to be in control of your stuff. But he said network – that was the first thing."
"I went out and networked, went to concerts, started meeting musicians, meeting people who work at record companies, just started hosting parties at my apartment. So, inviting these people, and eventually, the people started coming – it was great just hanging out."
Cazares networked on a music industry level, but he also used his networking skills to give friends a place to safely party.
"Knowing all the drug dealers around for the people who like to do drugs. I'm not into that, but I helped facilitate that in some ways, and I just gave everybody a place to hang out and party and have a good time."
The full interview can be viewed below.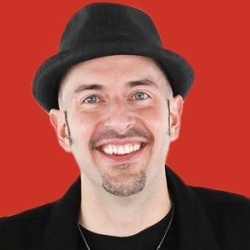 Latest posts by B.J. LISKO
(see all)