**Buy your autographed Chris Jericho photos, action figures, and Funko Pops now!**
Erick Rowan and Brodie Lee's careers will forever be linked, as the pair teamed for over 400 matches and won gold together on NXT and SmackDown as part of the Wyatt Family and The Bludgeon Brothers. Now, Rowan has paid tribute to his former tag partner with a tattoo that depicts the animal skull mask that Tom Savini designed for Lee and one of the mallets the pair carried as part of their gimmick. Also, the word "brodir" was included, which means "brother" in Norse.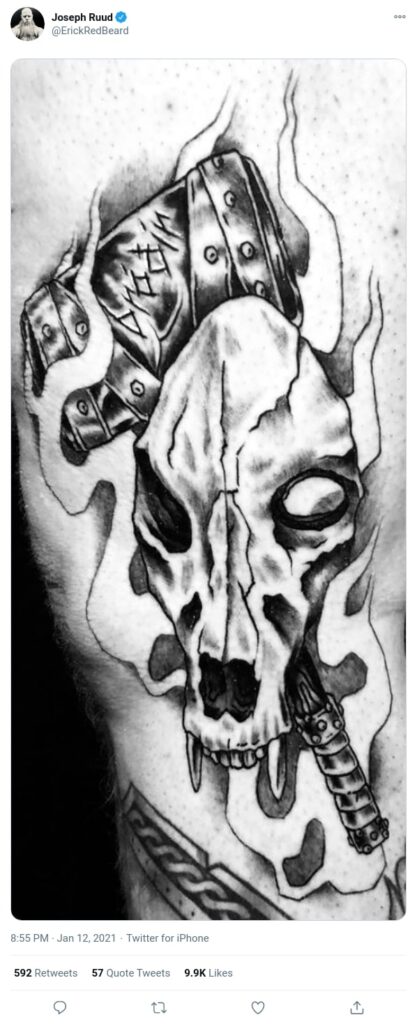 Since leaving WWE last April, Rowan has begun using the name Erick Redbeard and only wrestled once, for the United Wrestling Network in November. He did, though, make an unadvertised appearance at AEW's Brodie Lee Celebration of Life tribute episode of Dynamite. As of now, AEW isn't believed to have any plans to sign him to a permanent deal, but given how well fans reacted to his debut, he may be asked to return in the future.