Downstait has enjoyed a nice run of success and publicity for penning Cody Rhodes' super popular theme, "Kingdom." The Fort Wayne Indiana-based rock band had their song reach No. 2 on the iTunes Top 40 US Rock Songs chart and No. 38 overall. 
Downstait also recently announced another huge milestone for the song when it reached more than 20 million streams on Spotify.
The band's singer, Daren Zachary Call, recently spoke with Chris Van Vliet about how the band pitched Rhodes the song and how it helped keep the band going. 
"Cody, right when he broke away, he put out this Twitter thing — and we were kind of a sinking ship to be honest and Ryder kind of gave us a lifeline [as a band in general]," Call said as transcribed by Fightful. 
"We had some success and we gained a little bit of notoriety just from being involved with WWE, but we hadn't put an album out since 2013 and we weren't really thinking about writing. I'm an administrator at a school, Sean's a lawyer, and my brother runs a body shop. We got old and living in a van or a tour bus is kind of tough, especially on older guys or guys with family like my brother. I just was on Twitter and I was in my feels a little bit like 'Dude, we're not done yet.' We just got on SmackDown two weeks ago with the Radio cover, which we did in a bedroom."
"Cody put out a tweet saying what entrance music should I use on the indies and he said something about 'Throne' by Bring Me The Horizon. I was wearing that album out at the time. I knew one by being such a big fan of his since he showed up with Bob Holly, I knew this dude's character. I'm a wrestling historian, I know what he wants to sing about and I know what he's going through a little bit just because dirt sheets are sometimes right, but at the same time, this dude should be getting a better opportunity."
"So, we sent him a tweet through whomever we'd already worked for and said 'Hey man, can we give this song a shot?', and we sent him a snippet of what we were thinking about and I sent him…'Hard Times Breed Better Men' is just straight copped from his dad's promo, so I was like 'Without being patronized in this situation and being a dummy, how can I just sell this character a little bit to the guy that's doing it.' So Sean and I sat down and went on a little bit of a wine binger and sent something back to him within like four hours and he highlighted the lyrics that everybody is singing now. We went back and recorded it, sent it back to him, he took it to Wrestle Kingdom, Battleground, Slammiversary, he took it everywhere with him. It was incredible and it gave us enough confidence [that] the old dog can still play with the young dogs. We did that and he started taking it everywhere with him and the song was catching on."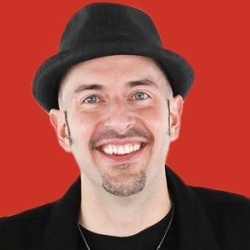 Latest posts by B.J. LISKO
(see all)