Former "Jackass" star Bam Margera has had a turbulent few years due to substance abuse issues. The well-documented troubles saw Margera in and out of multiple rehab facilities. He was also reported missing on more than one occasion after fleeing treatment centers, and in one instance he even bolted into the woods after a confrontation with another person.
More recently, however, legendary rocker Billy Idol provided a positive update on Margera, months after it was reported that the ex-"Jackass" star smashed a guitar that was gifted to him by the "Rebel Yell" rocker.
"Great seeing @bam__margera last night one month sober & in fine form!" Idol wrote on social media. "I signed a guitar to replace the one he smashed recently…-BFI"
Now it appears that Margera's progress has continued to improve, and AEW star Darby Allin apparently is helping mend the fractured relationship between Margera and his former co-star, Steve-O.
Steve-O revealed that he reached out to Allin to get in touch with Margera in order for Bam to see his new skate ramp. "He's pretty tight with Bam," Steve-O said of Allin on a recent episode of his podcast.
"He came over and he was skating the ramp a couple days ago, and I was like, 'Hey man, I lost touch with Bam. I don't have a number for him, I really don't have anything. But I want Bam to see my ramp, dude. Could you text him this clip? And Darby let me know Bam got back to him, and Bam asked, 'Was Steve-O talking s*it about me? (laughs)"
Steve-O continued: "And Darby said, 'No, he wasn't. He just wants you to skate his ramp.' The craziest part why I brought up Darby Allin, is that he told me Bam got his alcohol monitor bracelet off. He's got it off. And he isn't wasted. That's crazy."
The clip from Steve-O's podcast can be viewed below.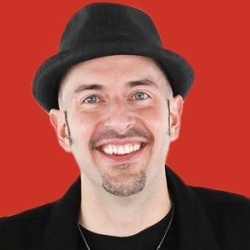 Latest posts by B.J. LISKO
(see all)