Cody Rhodes is no stranger to trademark disputes after having to abandon several former WCW event names he had applied for in exchange for his legendary surname from WWE. Additionally, he has been keeping his trademark attorney busy trying to secure the trademark of his father's famous nickname, "The American Dream."
Cody has been trying to secure this for years but has been rebuffed by the USPTO twice previously. Once in 2019 and again in 2020. The reason being he hasn't been able to provide them with the documented evidence they require that he had been involved in its use in pro wrestling. Sadly for Cody, documentation uncovered today has revealed that his application was abandoned on March 31st, meaning he officially has missed out on the name.
However, on last night's episode of Dynamite, Rhodes would challenge British wrestler Anthony Ogogo to a match at AEW's upcoming Double or Nothing pay-per-view. During the patriotic promo, Cody would declare that he would be going by the name "The American Dream" Cody Rhodes for one night only. While it could be a coincidence, the timing seemingly indicates it could be related to securing the trademark.
By competing under "The American Dream" name, Cody will be producing the evidence required by the USPTO. Thus allowing his trademark attorney to submit a new trademark application and likely secure the nickname that clearly means a great deal to him.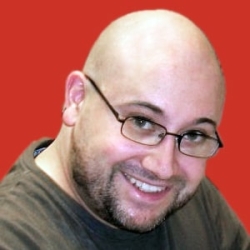 Latest posts by JAMES RYDER
(see all)