Back in September CM Punk surprisingly auditioned for a role with WWE Backstage. It was at FOX's studies and arranged after his agent reached out to them. It was assumed nothing came of it as the show debuted without him, but last night he came out to end the show to his "Cult of Personality" theme song.
He said towards the camera, channeling his inner Roddy Piper:
"It's as simple as this: just when they think they have the answers, I change the culture. I'll see you here next week."
You can watch the return below.
It's should be noted that this is a FOX production so Punk is working for FOX and not WWE. At present there are no plans for him to wrestle, he is strictly a special contributor and analyst.
That said it doesn't seem Seth Rollins got the message because he issued the below challenge on Twitter a few hours after the appearance.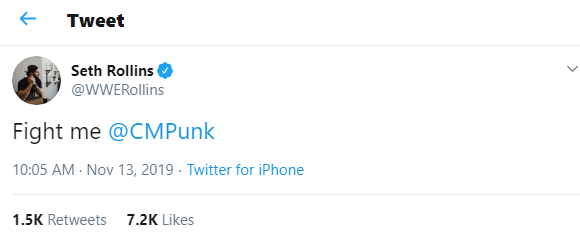 The timing is very interesting with Punk appearing the week following disastrous viewing figures with only 49,000 people watching the premiere. It's possible that Punk joining the show was a response to that, although that is just speculation at present.