Former "Jackass" star Bam Margera has had well documented troubles over the past year. After trying to stay sober while on tour with former co-star Steve-O, Margera reportedly turned back to the bottle and other substances, and it ended up landing him in trouble with the law.
Iconic rocker Billy Idol has a history with Bam having appeared on his show, "Viva La Bam," on MTV. The episode centered around Margera's mother, April, and her longtime fandom of the rock star. Bam's brother Jess took to Twitter earlier this year to call out those who are aiding Bam's relapse, and he also revealed that Bam trashed a treasured keepsake during a "psychotic episode."
"Of all the guitars to smash while having a psychotic episode, bam chose the Martin acoustic we got from @BillyIdol Unforgivable," wrote Jess.
Idol took note of the tweet and offered some words of encouragement, also eluding that he would be willing to replace the guitar.
"@jessmargera, That is a shame but we can replace it … but Bam, we need him well," said Idol in response to Jess' initial tweet.
Last week, Idol shared good news about Margera on Instagram. The "White Wedding" rocker shared photos of the two together and revealed that he replaced the guitar that Margera apparently destroyed.
"Great seeing @bam__margera last night one month sober & in fine form!" Idol wrote. "I signed a guitar to replace the one he smashed recently…-BFI"
Margera replied with emojis of hands in prayer and a purple heart. It's the first good news in a while reported about the former "Jackass" star, and his fans and supporters clearly hope he's able to stay on a positive path.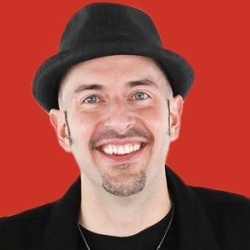 Latest posts by B.J. LISKO
(see all)