Smashing Pumpkins frontman and NWA president Billy Corgan has been plenty busy in recent months both on the music and wrestling fronts. He masterminded The World Is A Vampire Tour for both Australia and North America this year which featured Smashing Pumpkins, Interpol, Stone Temple Pilots and Rival Sons, and the treks also featured live wrestling from stars of the NWA. 
Smashing Pumpkins played pop-up concerts in Highland Park this weekend at Madame Zuzu's, a tea shop owned by Corgan. The shows commemorated the 30th anniversary of the band's breakout album "Siamese Dream."
Corgan began dating his longtime partner Chloe Mendel in 2012, and the couple have two kids together. This weekend, Corgan told WGN TV that he and Mendel also tied the knot over the weekend. According to PWInsider, NWA talent including Joe Galli, Jay Bradley, Aron Stevens, Natalia Markova and Mercurio were all in attendance for the ceremony.
This is the second marriage for Corgan, who was briefly married to art conservator Chris Fabian between 1993 to 1995. Corgan, 56, and Mendel, 31, have been together since 2012 and got engaged in September 2022 on Mendel's 30th birthday. "The day finished with a wedding proposal," Mendel's Instagram caption at the time read. "Of course I said yes ❤️."
Earlier this month, Corgan talked about touring with his two children for ten days without Mendel.
"As to the two humans beside me in this photo, I had them on this tour for about 10 days without assistance other than tour staff (thank you!) who'd keep them safe for those two hours on stage; otherwise they were my 'problem' to sort morning-noon-and night," Corgan wrote in an Instagram post at the time. 
Mendel is the creative director and co-founder of fashion brand Maison Atia, a luxury outerwear brand.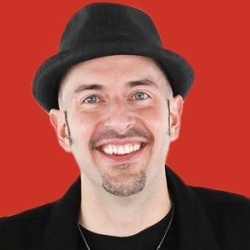 Latest posts by B.J. LISKO
(see all)