Between spider monsters and Demogorgons trying to annihilate Hawkins, Indiana, or Cobra Kai villains looking to teach unsuspecting youth the way of the fist, the '80s are hip again. So is '80s music. Mainstream pop artists like The Weeknd, Lady Gaga, Miley Cyrus and Dua Lipa are dipping their toes in the Aqua Net-clouded pool. Even FOZZY got in on the nostalgia wave with a cover of the Frankie Goes To Hollywood hit, "Relax." But perhaps nowhere is the revival more evident than with the emergence of '80s-inspired rock bands like Crazy Lixx, Reckless Love, Nestor, Wildness, Houston and Chez Kane. 
For the go-round of her solo debut, Kane had to sit idly by and wait for the world to open before she could take her message to the stage. Her 2021 self-titled release, written and produced by Crazy Lixx frontman Danny Rexon, was a fist-pumping, '80s-flavored masterpiece. Now with live shows under her belt and a new pair of fun and empowering videos, Kane is back, and her sultry and fun sophomore effort, "Powerzone," is anything but a slump picking up right where her infectious debut left off. 
So why are the '80s suddenly so en vogue? "I'm not sure, but I'm really happy about it!" Chez said with a laugh. "I feel like it was missing for so long, and to be completely honest, I think lockdown and the whole pandemic actually gave it a bit of an extra boost. 'Stranger Things' and 'Cobra Kai' were trying to bring it back anyway, but I feel like when the pandemic hit, we were all in a bit of a state where we were feeling quite low. And this style of music makes you feel a lot better — well, it surely did for me, anyway. I was listening to all the albums I grew up on a bit more. A bit more Def Leppard, cause I wanted to be more uplifted. I feel like that's one positive we can take from the pandemic." 
Kane has released three songs from her new album including the title track and two videos for "I Just Want You" and "(The Things We Do) When We're Young In Love." The record comes out Oct. 21 via Frontiers Records and is available for pre-order now. She will also be hitting the road for a headline U.K. tour followed by festival appearances and a slot on the Monsters of Rock Cruise next year. 
Recently, we caught up with Chez for this Web Is Jericho exclusive.
What was it like recording "Powerzone" as compared to the debut? "To be honest, not a lot was different. When we did the first album, everybody was locked down, so we had to adjust the way we would record. So I was doing everything at home, and Danny was doing everything in Sweden, and we were sending stuff back and forth. But it worked so well that time that we kind of followed in the same footsteps, apart from that I was in a different location. I still did it at home, but I ended up recording it in a barn, which was crazy."
You've released two videos for the album so far — "I Just Want You" and "(The Things We Do) When We're Young In Love" — and they're a little more risqué than some of your previous videos. Did that come naturally for you, or did it take a little bit of encouragement? "Basically when it came to the second album, Danny kind of approached me and said, 'What kind of style do you want for this album?' I instantly I thought, 'You know what? I've grown up looking at people like Lita Ford and Cher, and always found those women so empowering,' and I always looked at them thinking, 'They look amazing. I could never do that. I could never wear that.' But I always wanted to. Then I thought, 'I'm gonna step out of the box. I'm gonna give it a go.'  I love that image. I always have.' We went down that route, and I found it really empowering, and I love it. It's just me."
You're a stickler in the studio in that you don't take any shortcuts in there to get the right notes. How challenging is it for you in the studio given the high bar that you set for yourself? "Anybody who knows me, if I've been set a challenge, I have to get that challenge, and I will work really hard to get that challenge. So obviously some of the vocal performances are quite challenging, but I put in the hard work. I will rehearse. I will practice my vocals so I can get what I need to get for the album and for the song. When it comes to recording, I literally am exhausted at the end of recording. I could just go to bed and crash out for the next 24 hours. I just put everything into it. I think it just comes down to the hard work that I force myself to do." 
What was the hardest note to hit on this album? "I know there's a challenging one in 'Powerzone.' And the bridge in 'Love Gone Wild', it's quite fast and quite high at the same time. It's so fast, there's not much air, but I got it." 
What's it been like taking the songs to the live stage? The last time we spoke, you hadn't done any live dates yet because of the pandemic.  "It's been amazing. Obviously, I built up all that energy, because I didn't get to take the album on the road straight away. When I did eventually get on stage, all this energy was just there."
You're no stranger to the power ballad, and you have another great one here with "Children Of Tomorrow Gone." Talk a little about how that song came together? "So obviously, Danny has written all the songs, and he comes up with these insanely great ideas for this music. He sent me that song, and I instantly fell in love with it. When he sends me the songs, if I'm not happy with it, he won't want to put it on the album either. He likes me to love the songs as well. I instantly fell in love with that song, because I felt it brings different elements to other songs that we've done before. When people hear it, they'll hear why. It's a good reminiscing song. A lot of people who grew up in the '80s will listen to it, and it'll bring back some good memories. It's one of the killer songs on the album. Danny's done an amazing job with that."
Speaking of power ballads, what are some of your favorites? "'Love Bites' comes straight to mind, because Def Leppard is my first love. I also like a song by Winger called 'Headed For A Heartbreak.' There's so many. 'First Time' by Robin Beck is a classic. I could list so many."
What's next? I know you have some dates announced and you're on the Monsters of Rock cruise next year as well? "I'm heading out on a headline tour across the U.K., and that starts a week after my album is released. I'm then doing a festival in Belgium and some festivals in Norway and Sweden in December. I'm going to Spain in January, and then the Monsters of Rock Cruise. It's crazy to say last time we spoke, I said, 'I don't know when I'm gonna be playing a show!' (laughs) And now there's loads of shows, so it's very exciting." 
Who are you most excited to see on the cruise? "There's so many. I've just seen Reckless Love, and I'm gonna see them again. I'm gonna be actually on the same ship playing the same gig, so that's pretty exciting. Extreme, Lee Aaron … all of them! Everybody! I keep seeing the poster on Facebook, and I can't believe my name is on there."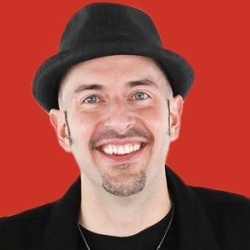 Latest posts by B.J. LISKO
(see all)