Actor Johnny Depp was in the news plenty last year during his much publicized court case against his ex-wife Amber Heard. 
Depp was suing Heard for defamation. A jury found unanimously in favor of Depp, who took his ex-wife to court over an op-ed article she wrote for The Washington Post alleging the "Pirates of the Caribbean" star of abuse. Depp was suing Heard for $50 million, and though he is not specifically named in the article, he claimed it cost him lucrative acting roles.
Depp is the guitarist in shock rocker Alice Cooper's supergroup, Hollywood Vampires, which also features Aerosmith guitarist Joe Perry. 
Cooper publicity defended Depp during the trial saying: "Johnny Depp and I are best friends… I've never seen him lift a finger against anybody," Cooper said to NME. "He's one of the most gentle people. And all of his former girlfriends and wives say the same thing. It's really hard to believe that all of a sudden he's gonna turn into this monster. And I know the guy — I'm with the guy on tour all the time. He's one of the most gentle, harmless people I've ever met."
Cooper recently gave an interview to Classic Rock Magazine where he discussed the band and their upcoming tour. Cooper also revealed he jokingly pitched a new movie idea to Depp, and the actor said it wasn't a bad idea. 
"I hadn't seen Johnny or Joe for three and a half years," Cooper told Classic Rock Magazine. "We finished the last tour and c*vid happened. So I walked into the dressing room saw Johnny and said: 'So-ooo… what's new? (Laughs) Did I see you on television or something?'"
"Then I told him: 'I either have the best or worst idea of all time… You and (ex-wife) Amber (Heard) should do a re-make of 'The War of the Roses.' It'd be a bloodbath. Every day there'd be something in the paper about somebody throwing a shoe or something."
"Then to make it go over the top, have Brad (Pitt) and Angie (Jolie) as your lawyers.' He started laughing, and then he went: 'That's not a bad idea.'" 
Cooper also talked about the third Hollywood Vampires record possibly being a live album.
"The band is really good live, so that wouldn't be a bad idea," he said. "We're doing two months in Europe and taping every single night. We could use one song from Belfast, the next from Budapest. A song from each night would be pretty cool."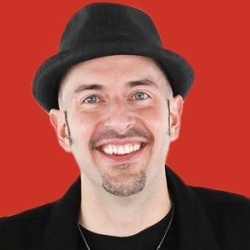 Latest posts by B.J. LISKO
(see all)