When Bray Wyatt returned to WWE last year, fans were excited at the prospect of one of their favorites resuming his career. However, in reality, his comeback has been a damp squib with long, drawn-out storylines going nowhere and lackluster matches. Now though, it appears WWE is looking at fixing what went wrong, and according to FightFans.co.uk, one of their ideas is to bring back Wyatt's alter-ego, The Fiend.
WWE wasn't overly fond of how the Pitch Black match went down and the new Bray Wyatt masked character that debuted at the Royal Rumble, as they felt it wasn't as good as The Fiend and wouldn't sell the merchandise etc like The Fiend did. Have been in talks regarding it since after Royal Rumble earlier this year, talks stopped for a while and were picked up again within the last month or two.
FightFans.co.uk
Wyatt, currently on hiatus due to an unknown illness, had previously stated that The Fiend died at WrestleMania when he lost to Randy Orton. However, such decisions are out of his hands, and if the company wants to bring back The Fiend, who was unmistakenly an over character, back, then it appears just a matter of time before he re-appears.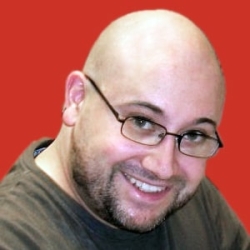 Latest posts by JAMES RYDER
(see all)