Rampage was recently headlined by Ruby Soho and Willow Nightingale against Tay Melo and Anna Jay AS in an extremely bloody street fight. And while it was an enjoyable and highly praised contest, it is worth noting that it isn't for the squeamish, with many criticizing the amount of blood Soho spilled. Now though Nightingale has addressed this on Rene Paquette's podcast, saying that women take the same bumps as men and take the same risks, consequently, should be able to bleed, noting they already do so in private.
We all wanted to get our hands dirty and do crazy stuff, but it was "we can't go overboard." "Okay, understood." We didn't have to worry about it because Ruby bled enough for everybody. I thought it was awesome. I thought she looked killer, she thought she looked great. She had to get stitched up after. I held her hand as they injected everything. "Oh my God, you're so tough." We were really excited about everything. I think if people are getting their panties in their bunch about it, that's the least of your concern. We bleed every single month. Nobody talks about that. I'm sure if that had happened, people would make a big deal about that. If someone were to bleed through their gear. We bleed the same as men do. We take the same bumps. We're at the same risk as they are.
Willow Nightingale
Blading became popular in the 1950s when it was noted that blood in wrestling saw business pick up, and while it can be done to excess, it seems incredibly sexist not to want women to bleed if you support men wearing the crimson mask. And while it certainly isn't to everyone's taste, Rampage's ratings went up for this matchup to 524,000 viewers and 161,000 in the 18-49 key demo. Therefore confirming it didn't turn off fans and may have actually played a part in attracting more eyeballs.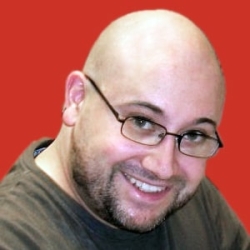 Latest posts by JAMES RYDER
(see all)