Wardlow won the TNT Championship at Revolution this past Sunday from Samoa Joe and is scheduled to defend the title against Powerhouse Hobbs on Wednesday. However, the TNT Championship belt he carries to the ring will be a replica, as the genuine article has been stolen. Wardlow would reveal this himself on Twitter, sharing the news that his rental car had been broken into and the belt and his gear were taken.
Well, thanks to the person who broke into my rental car and took absolutely everything from me, my TNT title, my ring gear, my boots, my whole life were in those bags. I don't know if that means I'll have to beat the sh*t out of Hobbs in these clothes I'm wearing right now, but one way or another, I'm going to make it to Sacramento, and we're going to get this sh*t done. Whoever did do this, better thank God I didn't catch you in the act, as your jaw would be as shattered as this glass is.
Wardlow
This theft of an AEW belt is not unprecedented. As back in 2019, just 24 hours after he became the inaugural AEW World Champion, Chris Jericho's belt was stolen from his limousine while he was dining. However, the title was later discovered by the side of the road and given to the police, who returned it to Jericho.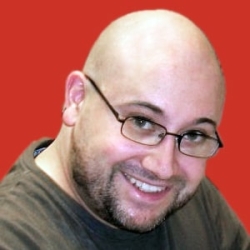 Latest posts by JAMES RYDER
(see all)