Earlier this month, it was reported that Edge had been removed from WWE's internal roster after he wrestled the final match on his contract. However, it was later confirmed he had just been moved to their miscellaneous list, which features injured wrestlers and legends. Now, though, a new report by PWInsider.com has confirmed that he has been since removed from this second list, seemingly putting his future with the company in serious doubt.
"WWE Hall of Famer Adam "Edge" Copeland, who's WWE contract expires at the end of his week has been removed from the Misc. list of WWE's internal roster, PWInsider.com has learned."
PWInsider.com
With Edge's WWE contract officially expiring at the end of September, there has been a lot of speculation he could debut for AEW as soon as WrestleDream on October 1st. Still, he can't negotiate with the promotion until the day of the show, so it seems highly doubtful that a multi-million dollar deal could be arranged at such short notice. Although, it isn't impossible, and would certainly kick off a run in AEW with a bang if he does decide to become All Elite.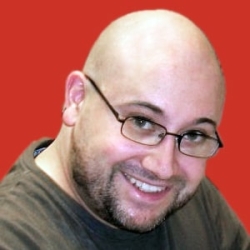 Latest posts by JAMES RYDER
(see all)