During the March 2nd edition of Dynamite, AEW head-honcho Tony Khan announced he'd purchased Ring of Honor. Reportedly he paid between $30-40 million for the promotion, with it known, he intended to keep it going as a separate entity, unlike when WWE previously purchased WCW. Since then, ROH has run one show, which the previous owners scheduled, and it's understood Khan is working on a television deal, using the ROH brand on AEW television until then. Now showing that things are progressing, a trademark application has been filed for a brand new logo under the company name ROH Acquisition Co., LLC, with a basic mockup shown.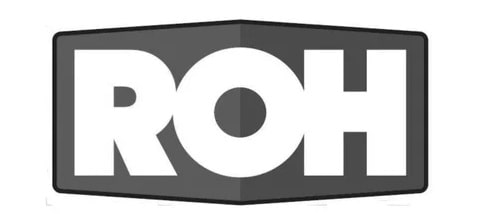 Rob Feinstein founded ring of Honor in 2002 to make up the revenue he lost selling ECW tapes when they closed. Yet, due to serious accusations made against him, tarnishing the brand, he would relinquish the company to longtime friend Doug Gentry. Despite this, the promotion continued to struggle financially, and ticket broker Cary Silkin bought them in 2004 and kept them afloat until selling to the Sinclair Broadcast Group in 2011. Interestingly, at one point, CM Punk, who was with WWE at the time, also inquired about purchasing the company himself in 2010 but never received a reply to his text.
Ultimately though, with the launch of AEW, ROH was no longer considered essential viewing for those who wanted an alternative to WWE's sports entertainment. Subsequently, there were concerns the promotion was set to fold when they announced they were going on hiatus and releasing all wrestlers from their contracts. However, that would open the door for Khan to step in and purchase himself a second brand and a massive tape library featuring many of his AEW stars.

Latest posts by James Ryder
(see all)