65-year-old Tony Schiavone has a top-rated podcast, What Happened When as part of AdFreeShows. And during the latest episode, he dispelled the rumor that he has a lifetime contract with AEW, revealing in the process that his deal is up next April. He'd also say it isn't a foregone conclusion he'll get re-signed, noting that he takes the job as a "day-to-day thing."
That's a f*cking lie unless my life ends by April next year. There is no guarantee that they're going to re-sign me. That's how I approach life: no guarantees. Klondike Bill told me one time, "The job is a day-to-day thing, Tony." That's how I approach my life.
Tony Schiavone
Schiavone broke into the business back in 1985, where he would host NWA's World Championship Wrestling in front of a studio audience for Jim Crockett Promotions. Subsequently, he jumped to WWE in 1989, but after just one year, he returned to WCW now under the ownership of Ted Turner. Then following 11 years as WCW's main play-by-play announcer, it appeared his wrestling career was over when Vince McMahon purchased the company. Nevertheless, he did work with TNA and MLW over the next 16 years on a part-time basis before returning full-time for AEW as both a senior producer for AEW live events and a commentator.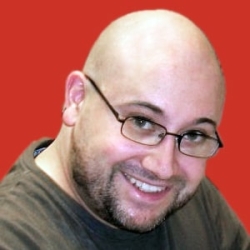 Latest posts by JAMES RYDER
(see all)