If you don't include a couple of Battle Royals, "Million Dollar Man" Ted DiBiase's in-ring career ended in 1993 after a run with All Japan when he was barely 40 years old. And now the WWE Hall of Famer has opened up about his decision to retire from the ring while relatively young on his new podcast, revealing doctors diagnosed him with brain trauma.
I don't have Alzheimer's, and I don't have dementia, but they said, "Ted, you have something; we just simply call it severe brain trauma." I only wrestled for maybe almost 20 years, so I'm not surprised I might have a little brain trauma. What it affects is my memory, and they say it'd be easier for me to remember something I did 40 or 50 years ago, but the short-term memory, some of the stuff like now, it's bits and pieces.
Ted DiBiase
Since retiring from the ring, DiBiase has worked as a color commentator, manager, and road agent and is still a regular at autograph signings and conventions, proving there is life after the ring. However, it is sad that 30 years on, he is still dealing with the ramifications of his career, and all anyone can hope is that his brain trauma doesn't progress into anything more serious like Alzheimer's.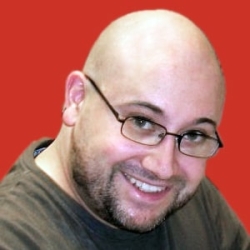 Latest posts by JAMES RYDER
(see all)