With CM Punk no longer being with AEW, there has been non-stop speculation that he could be WWE-bound in the coming months. And now, during Thursday's NXT No Mercy media call with Shawn Michaels, the two-time WWE Hall of Famer was asked about Punk's possibly returning to the company and specifically becoming part of NXT.
This would result in Michaels saying he'd welcome Punk to the brand, although he acknowledged that Punk would likely prefer to be on the main roster. Additionally, Michaels would liken himself to the controversial star and note that there would be a risk-reward ratio to be taken into account regarding WWE bringing him back.
"Of course, we'd welcome him here in NXT. My guess is he would probably want to go to the main roster. I always enjoyed working with Phil. Didn't get to do it much. I understood him. Whether you want to say there were similarities in us. I can't lie. We were at TV, and he once pulled out his wallet, on the spot, an autograph that I had signed for him in a hotel that he still had. I've always liked him. I understand he's a different kind of cat, and can sometimes be challenging to get along with people, but that is probably why I like him because I suffer from the same thing.
Obviously, that's for people to decide higher up on the food chain than I am. He's a guy that does numbers and makes money. That would be a risk-reward ratio that, from a company standpoint, they'd have to consider. When it comes to, 'would we take him in NXT and have him on our television?' Are you kidding me? Of course, I would. I just don't think anybody would let me. Who wouldn't take that kind of star power? I don't know. If I get in trouble for that, I'll let you know."
Shawn Michaels
44-year-old Punk wrestled for WWE between 2005 and 2014, achieving huge success during this time. Still, his run with the company ended suddenly when he walked out following the Royal Rumble due to burnout, injuries, and an untreated staph infection. Afterward, he was suspended and later fired on his wedding day, which saw him vow never to work for WWE again. However, in 2019, he returned to WWE television via FOX Sports as a special contributor and analyst on WWE Backstage, which possibly helped ease the tension between both sides.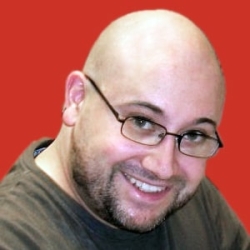 Latest posts by JAMES RYDER
(see all)