Rock hitmakers Creed first split in 2004. The band announced that personal issues between singer Scott Stapp and the rest of the band led to the breakup. 
Stapp recently appeared on the "Net Positive With John Crist" podcast where he talked in detail about why the group broke up. Stapp was asked if the backlash the band received from their immense popularity caused the group to panic. 
"I don't think there was panic; I think there was some frustration and anger," Stapp said. "And I think it was one of the handful of reasons that we ended up breaking up. Of course, there were some more that were much more impactful, but that was just the layer. Because the guys were, like, 'This isn't what we signed up for.' And to their credit, it's because they didn't wanna be fake; they didn't wanna be hypocrites. They were, like, 'Hey, man, we're not living the life that someone who claims to be a Christian is living, and we don't wanna have people perceive us that way and live a lie.' So that's just them being authentic. So I can't blame them for that. And me too. I was telling them, 'Guys, sorry.' At the time, I wanted to participate in the same lifestyle, and was. So we were all kind of a in a conundrum."
Stapp also said that the rock star life caught up to him.
"What went on after the shows, when each one of us were single at various times… We were living like rock stars, man," he said. "We were young and living the life… And we were on fire, man. Everyone brought something every night to the stage, man, and people came. We started doing multiple nights in arenas, selling out all over the United States, and then we were moving into stadiums. We had giant stadiums on hold, getting ready to move into the stadium tour scene, and that's when the band broke up."
"And there was a lot of factors, bro," Scott explained. "I can own my part. I got mixed up in some things I shouldn't have that I go to a program for today. And that, I'm sure, was a major part, because had I not developed those issues, I think we probably could have worked through everything else. So I'll take the blame about that."
Guitarist Mark Tremonti has been asked recently if Creed will reunite, and it seems as if it's not a case of "if" but "when." The band got back together in 2009 to do the "Full Circle" album and tour about five years after disbanding. Alter Bridge recently released the critically-acclaimed "Pawns & Kings" album, and Tremonti was asked by Anne Erickson of Audio Ink Radio about the chances of a Creed comeback.
"There's always talks — people running ideas back and forth — but we don't know as of yet, 'cause we're so in the deep with this Alter Bridge record that's it's tough to kind of get sidetracked right now," Tremonti said. 
"I'm sure something will happen at some point. Creed was such a popular band back in the day, it would be a shame to not do something with it. I know there's still tons of fans out there that would appreciate it, so it's just a matter of timing."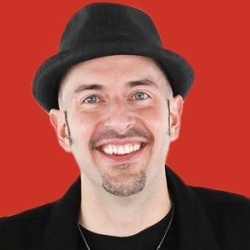 Latest posts by B.J. LISKO
(see all)