A few years back, ex-Metallica bassist Jason Newsted revealed that there were initial plans to put together a Van Halen tribute/celebration tour featuring himself and guitarist Joe Satriani alongside original singer David Lee Roth and drummer Alex Van Halen. 
That never happened reportedly because Roth held up the proceedings. 
Last week, Van Halen's other singer, "Red Rocker" Sammy Hagar, announced a 2024 tour that will include Satriani, longtime Van Halen bassist Michael Anthony and drummer Jason Bonham. "The Best Of All Worlds" tour will feature a large dose of Van Halen songs from both eras of the band, but unfortunately as of now, will not feature Alex Van Halen or Roth. 
Hagar did, however, tell SiriusXM's Eddie Trunk and Howard Stern that the invitation is on the table for both Alex Van Halen and Roth to join them next year should they be up for it.
Trunk asked Hagar if an attempt was made to get Alex Van Halen on board. "A hundred percent," Hagar said. 
"Jason insisted upon, 'I will not say yes to do this thing until at least you get… Alex says yes or no.' Alex hasn't returned my call for five years. I've called, I've left messages, I've left texts, I've left e-mails."
"I don't think Al really wants to go out and play; otherwise they would have did it with Joe when they were thinking about it," he continued. "And (Van Halen manager) Irving Azoff called me around that time and said, 'Hey, would you do it? Somebody's out of their mind (referring to Roth). You and Alex, I've gotta get you guys together.' I said, 'Fine.' He said, 'Reach out one more time.' I reached out one more time. No response."
"Alex never played with anybody ever except his brother," Hagar continued. "He never jammed with anybody. The whole time we were in Van Halen, Mike and I would be out playing clubs with Eddie, jumping on stage on nights off. And Alex would be standing on the side of the stage and looking on."
Earlier last week, Hagar told Howard Stern that Alex Van Halen and David Lee Roth are more than welcome to join the tour.
"We're gonna invite every musician in every town," Hagar said. "First of all, whenever you play, if there's a guitar player in town, no matter what city it is, they come out to see Joe, just like they used to for Eddie. So if we've got other guitar players, we'll get them involved, other singers, get them involved. If Alex Van Halen wants to jump up, if David Lee Roth wants to come out and join us, come on, motherf*cker. You are welcome. This is about Van Halen."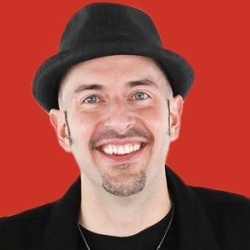 Latest posts by B.J. LISKO
(see all)