Last weekend, Roman Reigns would trend on Twitter after telling a house show crowd in New Jersey that he was not sure he'd be returning to the venue again. With it known, he has aspirations to break into movies, and WWE's Nick Khan, having previously stated they had a plan for this, many thought Reigns could be stepping away from wrestling. Later though, Dave Meltzer on Wrestling Observer Radio revealed that Reigns had recently signed a new WWE contract that had effectively made him a part-timer like Brock Lesnar, explaining why he said what he did.
However, it appears now Reigns is set to miss more than just house shows, as WWE has updated the poster for June's Hell in a Cell event and removed Reigns from the poster. And while everyone else remains in the same position on the updated version, Cody Rhodes has been added front and center, as you can see below. So seemingly not only confirming Reigns won't be appearing, but WWE is serious about pushing Rhodes following his jump from AEW.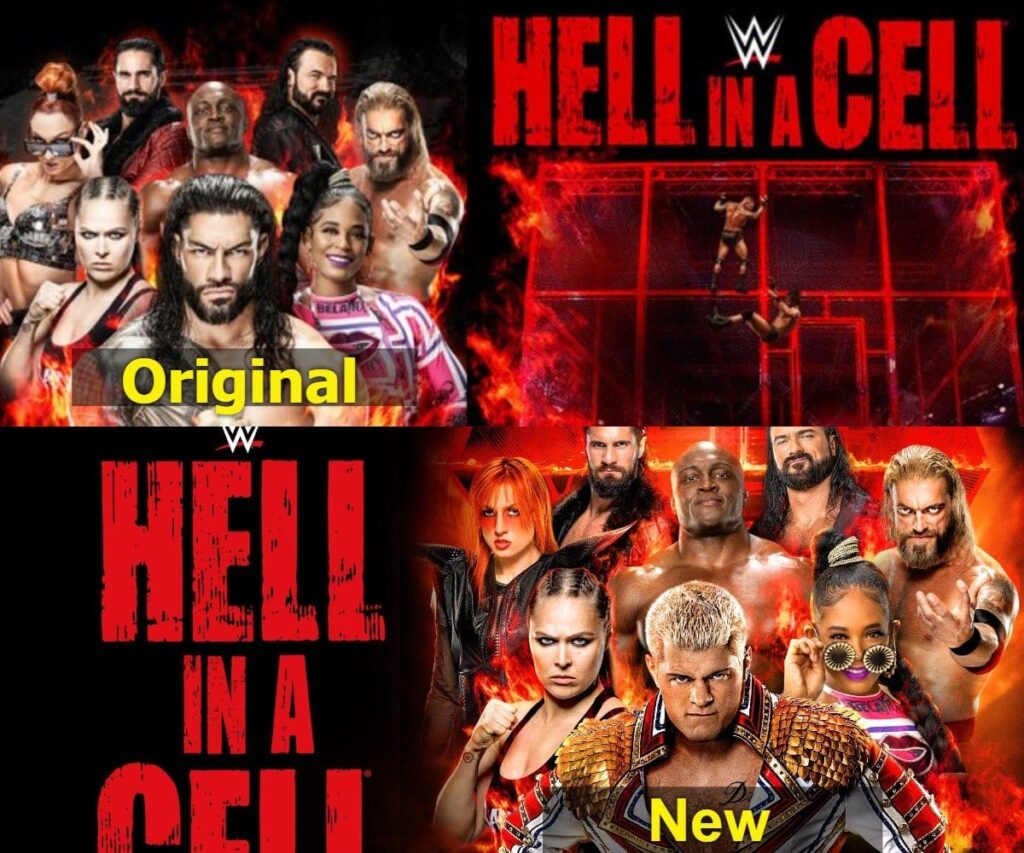 As house shows are one of WWE's least profitable revenue streams, it is doubtful that having Reigns miss those shows will be a significant issue. Yet, missing a big how like Hell in A Cell is unexpected, and there have been reports Reigns may be set to be away for up to ten weeks in total. Nevertheless, this has provided a massive opportunity for Rhodes to become a genuine WWE main-eventer capable of being the face of the company.