Many Rock and metal fans were outraged at the lack of rock artists chosen to be inducted into this year's Rock & Roll Hall Of Fame class. While Rage Against The Machine was among those chosen to be inducted, the remaining honorees are decidedly less rock.
Along with Rage, Willie Nelson, Missy Elliott, Kate Bush, George Michael, Sheryl Crow and The Spinners will be inducted during a ceremony in Brooklyn on November 3.
Other artists to be honored with the Musical Excellence Award include Chaka Khan, Al Cooper and Bernie Taupin. The Musical Influence Award will honor DJ Kool Herc and legendary rockabilly guitarist Link Wray, and "Soul Train" host Don Cornelius is also received the Ahmet Ertegun Award, which honors non-performing industry professionals.
In a new interview with Brazil's A Radio Rock, Rage Against The Machine guitarist Tom Morello talked about his band being honored and how he feels about recent induction classes into the Rock Hall.
"I like the idea that there's a place like the Rock & Roll Hall Of Fame that pays attention to the accomplishments in multiple genres for things artists have done," he said. 
"Over the course of the last few years, I think the Rock & Roll Hall Of Fame has become more democratic. Hard rock artists, which were normally kind of marginalized — from Rush to KISS to Judas Priest to even Stevie Ray Vaughan, which had trouble getting in — now are welcomed in. So I think it's a nice home for Rage Against The Machine, to be joining some of my favorite bands: Black Sabbath, AC/DC, Public Enemy, The Clash. That's pretty good company to be in."
The only other artists to be nominated that truly landed under the hard rock/heavy metal umbrella this time around were Iron Maiden and Soundgarden, but the Hall's voters snubbed them both.
Rock & Roll Hall Of Fame president and CEO Greg Harris addressed criticism that the institution has received over the omission of Iron Maiden. 
"We love that people care — that they care if they're in or out, and that their fans care," Harris told Audacy.
"Now the truth is anybody that's nominated, the odds are good that they're eventually gonna get in. In fact, I think it may be as high as 90 percent eventually go in. Rage, who are finally getting inducted, this was their sixth time, I believe — fifth time on the ballot or sixth time. And so sometimes it takes a while. But let's see where it lands. Right now, let's celebrate this year's class, and we can start to debate about next year's class once the spotlight is off of this year's class."
Notable Rock Hall snubs include: Foreigner, Motörhead, Styx, Boston, Thin Lizzy, REO Speedwagon, Pantera, Ronnie James Dio, Motley Crue, Jethro Tull, Sammy Hagar, MC5, J. Geils Band, Eddie Money, Danzig (and/or Misfits), Alice In Chains and Smashing Pumpkins, among others.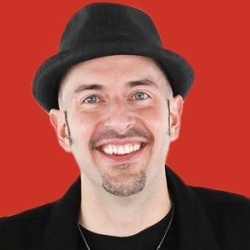 Latest posts by B.J. LISKO
(see all)