KISS has been on their "End Of The Road" farewell tour for around 250 shows over the span of the last five years. The group is planning to wrap up the tour, and quite possibly their career, with two shows on Dec. 1 and 2 at Madison Square Garden in New York.
Recently, frontman Paul Stanley told "The Project" that the finish line is in sight. "Well, it's interesting because we can see the end now," Stanley said.
"When we started to plan this, it was probably about five years ago and the pandemic came into play and we lost a few years. We've done 250 shows on this 'End Of The Road' tour, because it's a long road, and they kept paving more road. But this is it for us. And intellectually, yeah, we go, we can't continue doing this."
"We're in our 70s; hard to believe. But for us, it's just reached a point where we realize we can't do this indefinitely. We're really at the top of our game still. And now's the time to do a victory lap and go out there with our heads held high and say thank you to everybody and do a show that really encapsulates and really pays tribute not only to us but to the fans."
Stanley previously said he wasn't sure if the band would do one-off shows following the tour, but that their days on the road were over.
"So, will we do more shows or one-offs? I really have no idea," Paul admitted to Yahoo! "But this is a real clear mindset that the touring days and doing those kind of shows, that's over."
"It's just time," he said. "And in the same way, it's time consuming. And physically, it's grueling to do what we do. Hell, if I could go out on stage in my jeans and a t-shirt, give us another 10, 15 years easily. But what we do is a whole different sport. I mean, we're athletes; we're running around on stage with 30, 40, pounds of gear, and it's not possible to do it that much longer. So we're not like other bands."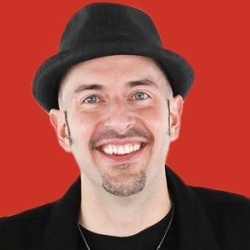 Latest posts by B.J. LISKO
(see all)