Last week, metal icon Ozzy Osbourne shared the sad news that he would have to cancel his upcoming European tour and that his days on the road in any regular capacity are likely over. 
Longtime Ozzy guitarist and Black Label Society mainman Zakk Wylde shared some words of encouragement for his longtime boss.
"Oz – keep hitting the iron, staying strong & positive," Wylde wrote on social media. "Everybody is praying & rooting for you – your strength, resilience & heart of a lion is just one of the many reasons you're a hero to me & millions around the world – when you are ready to roll – we roll. I love you Oz. Zakk XOXO."
In a bit of good news for "The Prince of Darkness," Ozzy won two Grammy Awards for his latest album "Patient Number 9." Ozzy took the awards for "Best Rock Album" and "Best Metal Performance" for his song "Degredation Rules." The wins marked Ozzy's first Grammys in nearly three decades.
Ozzy beat out The Black Keys, Elvis Costello And The Imposters, Idles and Spoon in the "Best Rock Album" category. He topped Ghost, Megadeth, Muse and Turnstile in the "Best Metal Performance" category.
"I'm one lucky motherf*cker to have won the 'Best Rock Album' Grammy," said Ozzy, now a five-time Grammy Award winner. "I was blessed to work with some of the greatest musicians in the world and Andrew Watt as my producer on this album. Winning the 'Best Metal Performance' was equally gratifying being that the song featured my longtime friend and Black Sabbath bandmate, Tony Iommi."
"Patient Number 9" was nominated four times.
Osbourne was not present at the ceremony, but producer Andrew Watt and Metallica bassist Robert Trujillo, who played on "Degradation Rules", accepted the award on Ozzy's behalf. In his speech, Watt relayed a message from Osbourne, noting the 74-year-old Black Sabbath frontman wanted to say: "I love you all and f*ck off."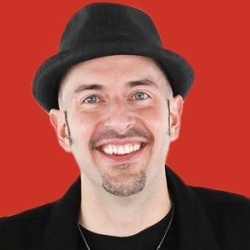 Latest posts by B.J. LISKO
(see all)