Last week, Ozzy Osbourne's wife Sharon and daughter Kelly spoke with Rolling Stone about the 74-year-old singer's state of mind given his many recent health setbacks. Ozzy recently had to cancel his scheduled appearance at the Power Trip festival in California, which sports a 3-day bill featuring AC/DC, Metallica, Guns 'N' Roses, Tool, Judas Priest and Iron Maiden. 
"Ozzy wants to be on that show with all his friends," Sharon said. "It's heartbreaking for him to see everybody going on, and he's just left behind."
Kelly added: "He said that if he can't give his fans what they paid to see, he won't do it. There is nobody that loves their friends as much as Dad does."
On the debut episode of the Osbourne family's podcast, "The Return of the Osbournes," Ozzy offered an update on his health and unfortunately revealed that he's scheduled for another surgery. Sharon confirmed that it will be his fourth operation.
"My lower back is, I'm going for an epidural soon because what's happening, what they've discovered is the neck has been fixed, below the neck there's two vertebrae where the bike hit me and disintegrated, there's nothing left of 'em," Ozzy said.
Ozzy's son Jack asked: "Are they fusing discs?" Ozzy replied: "I don't know what the f*ck they're doing. All I know is right now, I'm in a lot of pain, I'm in a lot of discomfort."
Ozzy is optimistic about the procedure, but Sharon clarified that the couple doesn't know if surgery will work or not. 
"I said to the doctor yesterday, you know what I've heard, which I have, people have discs replaced that are worked on and they become the strongest things in the bone," Ozzy said. 
"In my back, the two discs, and the muscles on my shoulders have separated from my skeleton, and that's why I lean forward as it's like gravity is bringing my head forward."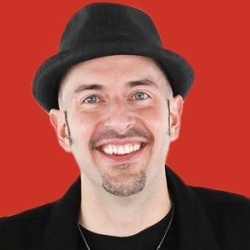 Latest posts by B.J. LISKO
(see all)