Last year, Nickelback put out a new album, "Get Rollin,'" which marked their first new record in five years. Singer Chad Kroeger continues to do the publicity rounds as the band gears up to hit the road later this year. 
Earlier this month, Kroeger talked to KLOS and Full Metal Jackie and discussed how the negative attention towards Nickelback has actually helped the band stick around. 
"Well, I've been saying that for years," Kroeger explained. "All the detractors, all the haters, all the keyboard heroes, they have no idea how much they keep us in the press loop. It's hilarious." 
"Those people that would love to see us go away, if they really wanted to see us go away, they would just shut up. Because all those bands that came out with us at the same time are all gone, because nobody said anything about them. They all just sort of disappeared. But we've really kind of spun this whole negative thing into a positive thing. And here we are. [Laughs]"
Nickelback is also perhaps one of the most memed bands in rock history. Kroeger addressed that, as well. 
"If it's music oriented and we think it's funny, we just leave it there, 'cause the band, collectively, has a great sense of humor," he said. "I mean, funny's funny. Just rude and ignorant, that's different. And yeah, obviously, there's tons of that too. But funny is funny. And as the Brits would say, we have no problem taking the p*ss out of ourselves."
Last year, Kroeger admitted that the feel-good vibes directed toward the band hasn't always the case, and he talked with Metal Global about Nickelback being tagged "most hated band." Turns out, they took the heat off of another big name rock act.
"It's funny because we were at the American Music Awards, and we were presenting, and we presented to Def Leppard," Kroeger said. "And when we walked backstage afterwards, Joe Elliott and Phil Collen turned to me, and they were just, like, 'Dude, thank you so much.' I'm, like, 'For what?' They were, like, 'For taking the trophy. We get to pass the baton to you for being the most hated band in the world now.' And I was just, like, 'Oh, yeah. 'Cause I want that.'"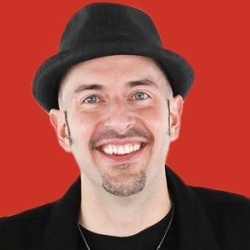 Latest posts by B.J. LISKO
(see all)