Mustafa Ali was the first wrestler to publicly confirm they had been released by WWE last Thursday, catching many fans off guard. It was considered a surprise because he had already been announced as challenging Dominik Mysterio for the NXT North America Championship at NXT No Mercy on September 30th. And now it has been reported by Fightful Select it wasn't only fans who were caught unaware, as those within NXT were unhappy that they had no warning he, or anyone else, was being let go as late as the Tuesday before the releases.
"There were several people unhappy with Mustafa Ali's release from WWE. Ali had been effectively moved to NXT, where he was gaining steam on the brand. Sources that Fightful spoke to were frustrated with the lack of communication between WWE and NXT. Specifically, we were told that some of the frustration emanated from the fact that there's been a renewed effort to stack NXT with familiar names.
In addition to losing one of those names, a planned match with two main roster talent in Mustafa Ali and Dominik Mysterio is now off the table. Those that we heard from said there was no indication as of Tuesday that Mustafa Ali was going to be cut, and even no indication cuts would happen to anyone with a main roster contract."
Fightful Select
37-year-old Ali, real name Adeel Alam, signed with WWE in 2016 when they were looking for cruiserweight talents. And while never pushed prominently as a featured star, he was always over with fans who appreciated his in-ring ability and mic skills. Still, it is known he was sometimes unhappy during his run, going as far as to request his release in January 2022 after Vince McMahon pitched him a gimmick that he felt was offensive and against his principles.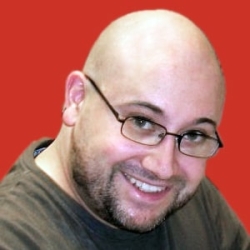 Latest posts by JAMES RYDER
(see all)