Rock and metal legend Lemmy Kilmister sadly passed away in 2015. Motörhead concluded a tour just two weeks prior to his passing, and surviving members guitarist Phil Campbell and drummer Mikkey Dee have since kept busy. 
Campbell started a group with his sons, Phil Campbell and The Bastard Sons, and Dee joined the Scorpions. Both members have performed Motörhead songs at various shows since Lemmy's passing, but Dee recently wanted to clear up any confusion as to whether the band would ever replace Lemmy and tour under the Motörhead banner. 
"Lemmy was very excited. He loved doing this stuff," Dee said of the band's final tour. 
"And I do remember that we were having a pretty tough time. Lemmy was sick. He was tired. And we could not get him off the road. Both me and Phil said, 'Look, let's break.' … Let's go back to Los Angeles, rest, eat and we pick up the European tour again. But he said, 'No, no, no, no, no. We've gotta play.' 'Okay.' So me and Phil were talking, and we said, 'Instead of argue with Lemmy, trying to get him off the road, let's just help him instead.'"
"And I remember, the shows, we had to adjust a lot of stuff, but I think we and he did fantastic. I mean, the last show was 11th of December in Berlin, and then a couple of weeks later, the man is gone. So, trust me, me and Phil put in 150 percent and Lemmy must have put in 300 percent to get through the set."
Dee has also performed Motörhead material under the name "Mikkey Dee With Friends" at select concerts. He was asked if he and Campbell would perform Motörhead music together with someone else playing Lemmy's parts.
"Well, you never know," he admitted. "I mean, me and Phil wrote great music. But he's fully involved with his boys. And I'm fully involved with Scorpions. We're touring a lot. Not right now, obviously, but we're on the road all the time with the Scorps."
"So I don't say no; there's always possibilities. But, of course, as I explained in, I think a podcast, I said, and some people misunderstood this, or actually, they didn't — actually the press wrote the wrong things. I said, 'We will never, ever get back together and replace Lemmy. That's impossible.' I said, 'But doing little constellations, doing some tribute stuff, that's great.' That's very, very different. And I think they said something, 'Mikkey will never play Motörhead again.' That was the main headline on Blabbermouth. I said that's not what I said at all."
"Of course I will play Motörhead. But I will never be a part of trying to put Motörhead as a band out there again with some other f*cking idiot supposed to take Lemmy's place. So that's all I said. But to do 'Mikkey Dee With Friends,', it's fantastic. And, of course, we'd like to plan something bigger than this in the future, hopefully."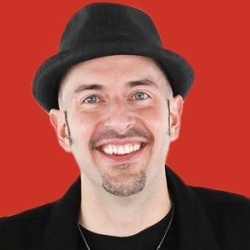 Latest posts by B.J. LISKO
(see all)