Last year, Mötley Crüe announced that longtime Rob Zombie guitarist John 5 would be joining the band in a touring capacity to take the place of Mick Mars. 
On Friday, the band performed with John 5 for the first time at a show in Atlantic City, New Jersey as part of the first date of the band's 2023 "The World Tour" with Def Leppard.
While the show itself and John 5's performance has been received positively, some fans have expressed frustration that Mars apparently was not acknowledged at all in the show.
One fan, Emily Strigl, wrote: "Huge thanks to @MotleyCrue for a great show tonight. All that was missing was an acknowledgment of Mick Mars. Just a comment to credit him for the 40+ he gave us. I welcome John 5 – but I'm so upset that they said nothing to the fans mourning the departure of our beloved Mick."
Other fans also weighed in. 
"They should have said something and put up a photo of him on the video screens also," said one. "This is so disappointing, especially after all Mick has done for the band and for the fans," wrote another. 
Another fan had a more in-depth take: "I don't think they are sad about it. They have been devaluing him since generation swine, he hated that album and played no rythmn guitar on it or SOLA album. He hated that they used tracks. Plus Nikki and John 5 are buds."
Mötley Crüe's setlist was: "Wild Side", "Shout At The Devil," "Too Fast For Love," "Don't Go Away Mad (Just Go Away)," "Saints Of Los Angeles," "Live Wire," "Looks That Kill," "The Dirt (Est. 1981)," "Rock And Roll, Part 2 / Smokin' In The Boys Room / Helter Skelter / Anarchy In The U.K. / Blitzkrieg Bop," "Home Sweet Home," "Dr. Feelgood," "Same Ol' Situation (S.O.S.)," "Girls, Girls, Girls," "Primal Scream" and "Kickstart My Heart."
Last week, for the first time since exiting the Crüe's touring entourage, news emerged on a new Mick Mars project. Country-rocker Cory Marks shared the news of "huge" sounding material from the 71-year-old guitar legend.
"@mr.mickmars THANK YOU for having me over and letting me hear your new project…which sounds HUGE," Marks wrote on Instagram. "The rock world is in for something weird, special, great and LOUD. Surreal walking into your studio and the first thing I see is a gold record on top of a bunch of @marshallamps stacked up together with my face and name on it and I'll be sending you a couple more very soon. Don't be surprised if you see Mars & Marks on more songs together down the road… Outlaws And Outsiders forever."
Mars guested on Marks' song "Outlaws & Outsiders" in late 2019. The track also featured guest spots from Travis Trott and Five Finger Death Punch singer Ivan Moody.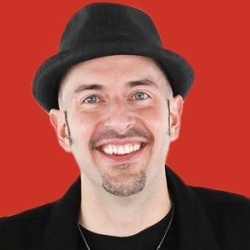 Latest posts by B.J. LISKO
(see all)