Puddle Of Mudd was scheduled to perform two shows at The Machine Shop in Flint, Michigan later this month, but the venue announced on Facebook that the band canceled all of its scheduled live performances. The venue then announced that they would never reschedule Puddle Of Mudd in the future, and that the cancelations were the fault of singer Wes Scantlin. The frontman has had a troubled history of legal problems stemming from well-documented substance abuse issues. 
"Puddle Of Mudd has cancelled all their upcoming concerts including the shows September 15 and 16 at The Machine Shop," the venue said. "This is not a 'due to circumstances beyond our control' cancellation. This is 100% Wes. The Machine Shop, his band and everyone involved are very disappointed."
"We will not be postponing the shows as we are not ever rescheduling Puddle Of Mudd. All tickets purchased through Etix will be automatically refunded. All hard tickets can be refunded at point of purchase. Thank you and please know that all of us at The Machine Shop appreciate your support and understanding."
Scantlin responded via social media: "I would like to take a moment to address recent developments regarding upcoming Puddle Of Mudd shows. I believe it's important to provide my perspective on this matter."
"I would like to clarify that the shows in question were set up without my consent by my former management team. I told my team at the time more than once that no shows should be booked without my authorization. I never agreed to these shows."
"In light of these circumstances, I have made the decision to take this time to regroup and make necessary changes. It is essential to ensure that the future of my music career is built on a foundation of trust, transparency, and genuine collaboration. I am deeply grateful for your understanding, continued support, and patience during this transitional period. Thank you, Wes".
Scantlin has had a history of walking off stage during performances. He's also been arrested in the past for trying to board a plane with a BB gun, cocaine possession, driving under the influence, for taking a joyride on a baggage carousel, disorderly conduct, and leading police on a high speed chase, among other things. 
Earlier this year, Scantlin was arrested after allegedly showing up to an old home he lost to foreclosure.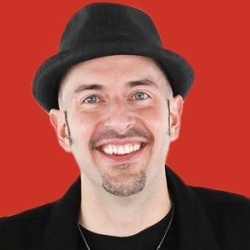 Latest posts by B.J. LISKO
(see all)