On Sunday night, Machine Gun Kelly took home the American Music Awards honor for Favorite Rock Artist for the second year in a row. 
During his speech, MGK took aim at critics who don't feel he deserves to be considered a legitimate rock artist. "There have been some people in the rock community who've called me a tourist, but they're wrong – I'm a rocket man," he said. 
"We weren't born on the moon but we looked at it and we were curious and then we went there … supposedly. And these last two rock albums, to me, were me going to the moon. I'm not done exploring the universe yet, I'm all genres."
MGK beat out Imagine Dragons, The Lumineers, Maneskin and Red Hot Chili Peppers for the honor. The AMAs also awarded Ghost the inaugural Favorite Rock Album honor.
MGK was recently nominated for a Grammy for his 2022 album, "Mainstream Sellout," where he will compete for the award against The Black Keys, Elvis Costello & the Imposters, Idles, Ozzy Osbourne and Spoon. That award will be announced in February.
MGK recently told The Hollywood Reporter that he never "departed rap," but simply added on to his output. 
"I'm talented as f*ck and I added on to my catalogue of four great rap albums. So what I did was I added on – never departed, left or switched. Because in the same year I was the most-viewed YouTube video putter-outer with all rap, which was my lockdown sessions, which gained more views than almost any of my other videos. And it was hundreds of millions of views of me rapping."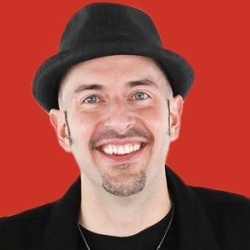 Latest posts by B.J. LISKO
(see all)