Ever since WWE released Lana earlier this year, fans have been speculating that she was AEW-bound due to being married to Miro. While as of yet nothing has materialized, Miro will frequently reference "my wife" in promos and the belief it is just a matter of time before she appears. Now adding further speculation to this, when asked about joining AEW during a virtual autograph signing this past weekend, she wouldn't deny it was happening.
In fact, she would tell fans watching to "Stay tuned. I can't give everything away," seemingly indicating something is planned, but she just can't discuss it right now. Lana would also reveal that when she does wrestle again, she intends to go by the name Lana despite her real name being Catherine, stating that WWE couldn't trademark it because it was too specific.
AEW has recently brought in multiple former WWE talents, including Bryan Danielson, CM Punk, and Adam Cole. However, they have been limited in terms of recruiting new women's wrestlers, with Ruby Soho being the only big name signed. While Lana isn't regarded as a top-tier performer in the ring, she is far better than people give her credit for and would certainly bring a star presence to the division.
Lana was a dancer and model before getting involved in pro wrestling in 2013 and adopting a Russian accent to manage her future husband Miro, then called Rusev. She would begin wrestling in 2016, initially in tag matches and mainly on house shows. By 2020 was a regular television wrestler and had a memorable feud with Nia Jax, which saw her put through tables every week. At this stage, she was getting over with fans and formed a tag team with Naomi. Somewhat surprisingly, she would be released just a few days after the duo lost to Dana Brooke & Mandy Rose on Raw due to cost-cutting.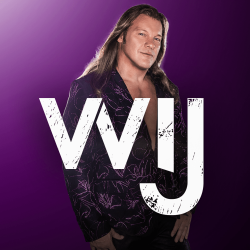 Latest posts by James | Webmaster
(see all)