It's no secret that Kurt Angle destroyed his body for wrestling fans and recently had to have both his knees replaced. Additionally, he requires further neck surgery, which will keep him bedbound for months, which is why he has been putting it off. Now though, the Olympic goal medalist has sadly confirmed that it isn't just his body that's been damaged from years in the ring, as on his podcast, he revealed concussions had left him with an impaired brain. Adding that his memory is no longer what it was, and he must think hard when remembering past events.
I would say I probably had four concussions that I know of, major. One was a slight concussion that wasn't too bad. The other three were pretty bad. But, you know, even to this day, I'm starting to not remember things, you know, and I'm only in my early 50s. But, I've gotten a little damage to my brain, there's no doubt about it. You know, my memory is not that great anymore. I really have to think hard about remembering the past.
Kurt Angle
Angle stated just three weeks ago that he still regularly thinks about wrestling again and is open to the possibility of one last match. However, given how much pain he has said he deals with and the concussion revelation, it doesn't appear to be a wise move. Yet, considering how much money Ric Flair is believed to have been paid for his last match, it's understandable why Angle would be interested. So, all that can be hoped is that if he does compete again, he accepts his physical limitations, as even his most devoted fans won't want to see him attempting moonsaults or german suplexes in his condition.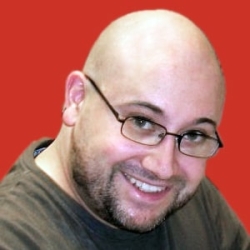 Latest posts by JAMES RYDER
(see all)