Jon Moxley is one of the biggest name stars in the wrestling world; however, his ongoing career longevity has now been called into question following an interview with Bleav In Pro Wrestling, where he revealed he had been diagnosed with arthritis. The AEW star would note that he was actually told he has the same level of arthritis as a man in his 70s and struggles to even move before noon, adding that if he had to wrestle in the morning, he would opt to retire.
"The doctor last year told me that I have the arthritis of a 70-year-old man. And that was quite humbling; that was a year or two ago. So, by now, it's like a 72-year-old man. I don't move very well in the mornings but thank god shows are at night because by then, I'm pretty loosened up. You know, because if wrestling shows took place in the morning, like Saturday morning Superstars, if we started doing like those early territory style studio TV tapings on like Sunday Mornings. I would retire; I'd be done. Lot of times, I can't even move before noon."
Jon Moxley
For those unaware, arthritis is a condition that causes pain, inflammation, and stiffness in joints. Sadly, there is no cure, but treatments, including medication, physiotherapy, and even surgery, can slow its progression. While it appears Moxley's case is manageable at the moment, with there being no noticeable deterioration in his in-ring wrestling performances, it is a worry that his career may be cut short by the autoimmune disease.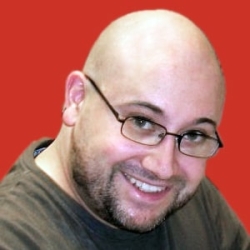 Latest posts by JAMES RYDER
(see all)