WWE released Jeff Hardy after a bizarre incident that saw him walk out mid-way through a match through the crowd mid-match. They would initially ask him to attend rehab, but he declined, and his brother Matt has subsequently stated that Jeff's drug test results will come back showing he wasn't using at the time. Whether that is accurate remains to be seen; however, commentator Jim Ross has called it a "no-brainer" that AEW should hire the former WWE talent on a recent episode of his Grilling JR podcast.
I hope someday Hardy is wrestling for AEW. It is a no-brainer. Can you imagine the Young Bucks and The Hardy Boyz? The Hardy's and the Lucha Bros? The Hardy's and FTR? The Battle of North Carolina. I'm all for this. That's a year's worth of matches right there, easy.
Suppose Jeff is indeed drug and alcohol-free; in that case, it seems inevitable that he will join his brother Matt in AEW when his noncompete clause expires. It would certainly be a risk for Tony Khan, especially as Jeff has yet revealed why he walked out mid-match. Nonetheless, due to his immense popularity and the multiple matches that Jim Ross proposes, his signing may be too good of a prospect for AEW to pass up.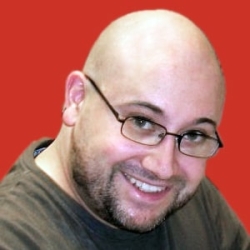 Latest posts by JAMES RYDER
(see all)