The big talking point in pro wrestling the last few days has been Jade Cargill's departure from AEW and anticipated signing with WWE. And with it known that she's attending the WWE Performance Center from today, many have assumed this means she is starting in NXT. However, this would be discussed on the latest Wrestling Observer Radio with Dave Meltzer revealing the company has been working on main roster creative for her, with it noted she'll be earning big money.
"They've already started working on creative for her. I heard that yesterday when I was asking around about, 'Is she locked in'? And she wasn't locked in, but they've been talking about her a lot. It's not like this is just some minor thing to them, it's a big thing to them. She'll get a focal push because the money to take to get her, you have to give her a chance to get over because they're not paying what they would pay a normal person to start there. It's not like it's Charlotte Flair money or anything like that, or Becky Lynch money, but for a newcomer to the company, it's much higher than they usually go, so she got a good deal."
Dave Meltzer
"I could see them putting her in NXT for a short period of time, but my impression is the creative they were talking about was not NXT creative, so they have plans for her."
Dave Meltzer
Despite being new to the business, Cargill was treated as a featured performer in AEW since her television debut and would go on to hold the TBS Championship for an incredible 508 days. It's believed AEW wanted to keep the 31-year-old they made a star; however, she has seemingly been considering jumping to WWE for some time, having been on hiatus since May.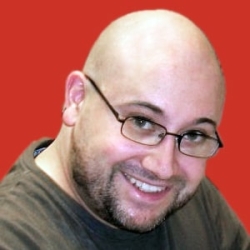 Latest posts by JAMES RYDER
(see all)