On average, a spin on Spotify pays about $0.004 per playback, meaning that a song would have to be streamed around 250 times to earn $1. In other words, a million plays would net around $4,000. "So you have to stream a lot to get something out of it," reads an article from FreeYourMusic.com earlier this year. "In addition, it doesn't mean that all the money goes to the artists. They often also have to divide the money: a record label or a manager often wants to earn some profits. So then there's not much left. There has been a lot of controversy regarding how much Spotify pays for royalties."
Other streaming services pay even less per stream. YouTube pays $0.002 per stream earning an artist 50 cents per 250 spins. On the video side of things on YouTube, an artist makes about $1,750 with a video clip per million views. Pandora might pay the least of all at $0.00133, meaning 250 spins will get an artist 33 cents. Tidal and Napster appear to pay the most. Napster pays an artist $1 for every 53 streams. Tidal pays $1 for every 80 streams.
Calculating how much an artist makes overall from streaming is tricky, but Spotify has released its annual "Spotify 2021 Wrapped" list which unveils the top artists, albums, songs, podcasts and more. Using Spotify's average payout, here's an estimate of how much some of the top hard rock and heavy metal bands earned in 2021 from the popular streaming platform.
Metallica: 1.3 billion streams = $5,200,000
System of a Down: 744.8 million streams = $2,979,200
Five Finger Death Punch: 582 million streams = $2,328,000
Motley Crue: 337.3 million streams = $1,349,200
Pantera: 206.5 million streams = $826,000
Asking Alexandria: 185.4 million streams = $741,600
Stone Sour: 166.1 million steams = $664,400
Alice Cooper: 130.8 million streams = $523,200
The Pretty Reckless: 104.8 million streams = $419,200
Escape the Fate: 100.4 million streams = $401,600
Amaranthe: 95.8 million streams = $383,200
The Black Crowes: 93.8 million streams = $375,200
Dream Theater: 93.3 million streams = $373,200
Opeth: 54.1 million streams = $216,400
Nonpoint: 35.3 million streams = $141,200
Every Time I Die: 26 million streams = $104,000
Cradle of Filth: 25.2 million streams = $100,800
FOZZY: 23.2 million streams = $92,800
Tremonti: 14.6 million streams = $58,400
Mammoth WVH: 12 million streams = $48,000
Life of Agony: 4.4 million streams = $17,600
FOZZY tallied 46.8 million streams over the past two years for an estimated $187,200.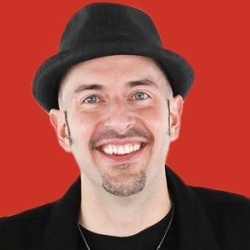 Latest posts by B.J. LISKO
(see all)