Last week the terrible news broke that Ring of Honor star Jay Briscoe had died in a car crash. Subsequently, it would also come out that his daughters had also been traveling with him, and both had been seriously hurt. With it revealed his eldest daughter Gracie, suffered a fracture of her L3 and L5 and has no movement below her knees. Additionally, Briscoe's youngest daughter Jayleigh suffered a C7 break in her neck, a broken leg, an injury to her lower spine, a broken rib, and a perforated bowel.
And now the man behind the fundraiser Josh Wharton has provided a further update, confirming that Gracie has been working with physical and occupational therapy over recent days, and her strength is improving. And with regards to Jayleigh, she's had her NG tube removed and can now eat and drink. She is also working with physical and occupational therapy and using a wheelchair. He would also add that Jay's brother Mark is using his faith to get through this terrible ordeal, noting Mark says he will see his brother again in heaven.
Ultimately both Gracie and Jayleigh have a long way to go in terms of recovery, but so far, the news has been mainly positive. And thankfully, due to the fundraiser set up by Wharton, which has already smashed its initial $50,000 goal, their medical bills should be covered in full.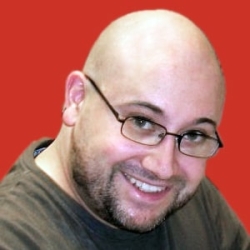 Latest posts by JAMES RYDER
(see all)