During AEW's Full Gear pay-per-view, former Ring of Honor World Champion Jay Lethal made his debut for the promotion. He would be introduced by Tony Schiavone and stated that he is All Elite leading to him challenging Sammy Guevara for his TNT Championship on Dynamite this upcoming Wednesday. Guevara would come out and accept the challenge, with the duo having a staredown.
Lethal would go on to take part in the events post-show media scrum alongside Tony Khan and confirmed the deal to join AEW came together in a few days, and he wouldn't be at ROH's Final Battle pay-per-view in December. For those unaware, ROH recently announced that they were going on hiatus following the show, and we're releasing all their contracted talent, meaning Lethal would have been unemployed.
Jay Lethal first became known to wrestling fans as part of ROH in 2002; however, his career took off once he began competing for TNA at the end of 2005. He would go on to X-Division regularly and impersonate Ric Flair and Randy Savage, which got him over huge with fans before returning to ROH in 2011, where he became one of the promotions top talents and was declared their wrestler of the decade.
Sadly, his time with the promotion would involve controversy when he was accused of wrongdoing by female talent as part of the #speakingout movement and is currently involved in legal action arising from this. Nevertheless, he has always denied these claims, and it doesn't appear to have affected his career in the long run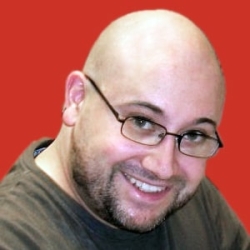 Latest posts by JAMES RYDER
(see all)