Swedish rockers Ghost recently released "Phantomime," a 5-song covers EP that sees the band tackle Television, Genesis, The Stranglers, Tina Turner and Iron Maiden. 
Ghost chose a Maiden deep cut, "Phantom of the Opera," which comes off of the band's self-titled, full length debut and features original singer, Paul Di'Anno.
Needless to say, Di'Anno wasn't very impressed. In a since-deleted Facebook post, the singer said: "Everyone asking my opinion on the ghost cover of phantom well not that it matters but it fkn sucks," he wrote, followed by a series of vomit emojis. 
Now in a new interview with Loaded Radio, Di'Anno elaborated on his thoughts where he backtracked some on his original opinion.
"The music's great," he said. "I just don't think Tobias fucking tried hard enough vocally. He sounds a bit plain… And he changed the lyrics slightly… That was a bit weird."
"When I first heard it, I was probably in a bad mood that day. I said, 'This is f*cking bullsh*t.' But I've listened to it about three or four times. [The music is] pretty damn good, actually, to be honest with you. But as I said, I just feel like Tobias didn't give it some welly, as we say… Give me some f*cking welly."
Welly is a British slang term for energy.
"Regardless of what you think of Ghost, I'm very happy for them," Di'Anno said. "Maybe I was just pissed off with life [that day], as usual. The older I get, the grumpier I am. F*cking great. Once you get over 50, you've got every f*cking right to say what you want.
"As I said, I just wish he'd put a bit more effort into the vocals. That's all," he added.
Forge explained his approach to the cover song in an interview with Revolver:  "I think that the Papas and the Cardinal and the character that I'm trying to mimic is a combination of all the dark protagonist hero-freaks that we're following in gothic literature and media — Dracula, Frankenstein's Monster, and all of those — but he's also a bit of Inspector Clouseau. He's a parody of a male archetype in so many ways, but he becomes funny that way. And the Phantom Of The Opera is similar. He's a cool gentleman in one way, but he's also pathetic and miserable."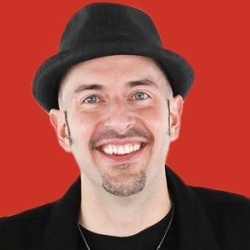 Latest posts by B.J. LISKO
(see all)