Dustin Rhodes departed WWE in 2019 after a six-year run to join his brother Cody in AEW. The brothers would wrestle on the promotion's inaugural pay-per-view, and some would call it a masterpiece, with Dave Meltzer awarding it five stars. Since then, he has become a regular on AEW television; however, once the news broke that Cody and Brandi were leaving, some fans speculated about his future.
The much-loved wrestler, though, would reassure fans via Twitter that he wasn't also leaving AEW but supports both 110%. And now, during the latest Talk Is Jericho, Rhodes would discuss his brother in more detail, and while acknowledging he has done fantastic since rejoining WWE, he wishes he was still in AEW.
QUOTE
Kind of down a little bit, but you know, Cody is still young. I mean, there's such an age gap, 16 years, so he's kind of in his prime now. But watching him return at WrestleMania was just huge, and you know, I'm not going to miss any of his stuff. He's on the rise to become a champion. I really think he's set the tone for that in his last eight years of work and things that he's done that he's built up.
He's very professional. He's very different than I am. We're two completely opposite people. I mean, he has that creative mind like my dad had. I'm more the grunt, the worker in the family, but he is surpassing everything. He's doing amazing. It's great, but yeah, I wish he was still here.
Last month 53-year-old Dustin has revealed he was contemplating retirement, so it does seem the brothers won't share a ring again. However, together, they produced a lot of memorable moments in both AEW and WWE for fans to reminisce over. And ultimately, it's doubtful anyone will be happier for Cody when he eventually wins the WWE Champions upon his return from injury, as Dustin truly understands the sacrifice.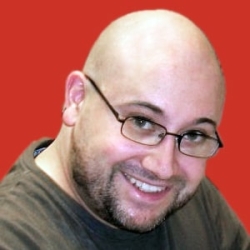 Latest posts by JAMES RYDER
(see all)