On Friday, allegations of domestic abuse against Davey Richards were made public, and several promotions he was wrestling for would subsequently announce he was no longer connected to them. And now the former ROH World Champion, who has since deactivated his Facebook and Twitter, has shared a statement with PWInsider.com, denying the allegations but also announcing his retirement from the sport.
Hello everyone –
Wow, what a couple of days. There are allegations of Domestic Violence against me. The allegations I adamantly deny and if you look on casenet in MO under my name Wesley David Richards you'll see there are no charges filed against me. However, I do understand the industry's stance on this matter. Everyone should feel safe at shows and I do not want to be the person whom damages that. The pic being posted of my wife's eye is from training and we regulatory train in martial arts as many of the students have have got black eyes and such.
Again, no charges were filed and I deny these allegations but I must do what is right and not what I want. So I am canceling myself. This great sport is far too wonderful for anyone, including myself to tarnish it. I will wrap up my shows this weekend and I will be retiring from professional wrestling. Please continue to support Team Ambition and this sport.
Davey Richards
Most fans know 40-year-old Richards for his work in ROH and TNA, where he held multiple tag team titles and was ROH World Champion for 321 days between 2011 and 2012. It is also believed he almost signed with WWE in 2013 after making a single NXT appearance under the name Derek Billington. Still, no deal was agreed upon, and he later revealed he never grew up watching the WWE product, so working there was never a career goal.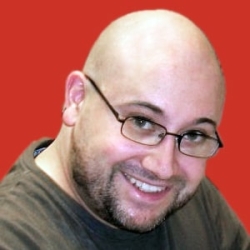 Latest posts by JAMES RYDER
(see all)