AJ Styles shocked wrestling fans worldwide when he made his WWE debut during the Royal Rumble match in 2016 and subsequently had a highly entertaining program with our very own Chris Jericho. However, it now turns out that when he first stepped into a WWE ring, WWE head honcho Vince McMahon wasn't even aware who he was, despite him being a former TNA star and having recently worked for New Japan, with Styles revealing this in a recent podcast interview.
I can tell you this, Vince McMahon had no idea who I was. There's no way because he had no plans for me after the Royal Rumble. I wasn't supposed to be at Raw the next day. Yeah, so he thought it was a fluke that I got the pop that I did in Orlando.
AJ Styles
It has often been claimed that Vince McMahon doesn't watch his competition, and the fact that he didn't know someone that had been a prominent part of TNA for 12 years illustrates this. Nevertheless, McMahon clearly became a fan of Styles via his WWE work, and now he has spent over seven years wrestling for his company, with many more anticipated.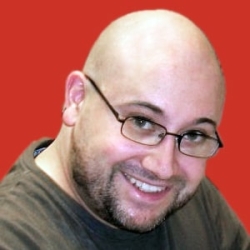 Latest posts by JAMES RYDER
(see all)