News broke around a month ago that WWE commentator Corey Graves had been cleared to wrestle, having been forced to retire from the squared circle in 2014 due to concussion issues. Many fans hoped he would make a surprise appearance during the Royal Rumble match, but that never transpired, and since fans have been wondering when his future was. Now, during an interview with TMZ, he has spoken about this saying a comeback isn't an immediate goal, but never say never when it comes to wrestling again.
It's not an immediate goal of mine; it was just something I needed to know for my own sanity. My journey in the ring got cut short, and it's kinda eaten at me for years, always wondering what if, what if there's a chance, what if there's an opportunity. I went and did the necessary steps, and it turns out I'm more okay than I thought I was but never say never.
Graves winning the WWE 24/7 Championship on the November 8th edition of Raw before quickly losing it to fellow commentator Byron Saxton should have been an indication that Graves had been cleared. As WWE almost certainly wouldn't have let him get involved if there were any concerns about his health. While it appears that short involvement wasn't officially the start of a comeback, based on what Graves has said, it certainly sounds like someday, he will compete again.
Before Graves moved behind the announce desk, he had wrestled for 14 years, sharing a ring with the likes of CM Punk, AJ Styles, and Cesaro. Eventually, he would impress WWE and be offered a developmental contract in 2011 to wrestle for Florida Championship Wrestling and then NXT. During this time, his career highlight would come when he and Adrian Neville (PAC) won the NXT Tag Team Championship in 2013 by defeating Luke Harper and Erick Rowan.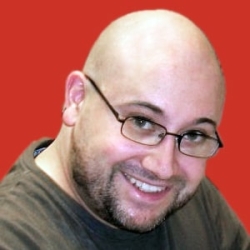 Latest posts by JAMES RYDER
(see all)