As soon as news broke that AEW had fired CM Punk, many anticipated a lengthy legal battle between the two sides, especially with Tony Khan having stated on Collision he feared for his life due to Punk's actions. However, it appears that won't be happening, as Haus Of Wrestling reports that Punk has no intention of pursuing legal action against the company and is just happy to be away from the drama he was surrounded with.
"Punk is looking to avoid any further litigation and move on with his life. He was described to me as someone breathing a sign of relief now that he is away from the day-to-day drama that seemed to follow him at AEW."
Haus Of Wrestling
While it hasn't been officially verified, there has been speculation that a non-compete clause was involved in Punk's contract termination. Therefore, any talk of him joining WWE could be premature. And adding to this, over the weekend, while he was commentating for Cage Fury Fighting Championships, Punk stated that he has "some time on my hands for the next two months," leading some to assume that he still has some time until he is a free agent.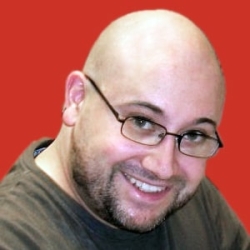 Latest posts by JAMES RYDER
(see all)