AEW will stage their All In pay-per-view at the end of August in London at Wembley Stadium. The response to the show has been tremendous, and AEW CEO Tony Khan said some 65,000 tickets had been sold already equating to a nearly $9 million gate.
"I haven't released a new figure, but this will be the first time I've said it, I think we're roughly 65,000," Khan said during the Double or Nothing media scrum.
"It's very exciting, and we're well over the $8 million mark. I think the exchange rate, sometimes that changes with pounds. When I say that, I say $8 million dollars, going on a $9 million gate that we're closing in on. It's very, very exciting fir the company. It's a huge, huge milestone. It's by far the biggest gate in the history of AEW, and it's one of the biggest gates in the history of professional wrestling. It's I believe the largest gate ever in England for pro wrestling, and soon we will close in and have the biggest gate ever in the UK period, for professional wrestling, if the record was set in Wales."
While wrestling is big in England and fans are clamoring for AEW's debut there, the Chris Jericho-fronted rock/metal band FOZZY is also coming off a string of sold out shows there last fall. Jericho teased in a recent interview that he hopes to announce a "huge show" for the band in London the same weekend as All In.
"I think that we are going to announce a huge show for Fozzy in London that same weekend for Wembley," Jericho told Sporf. "I just really feel that I wanna tie both events together. The biggest show in FOZZY history. The biggest show in AEW history. It just seems apropos. London's the place for it."
"England is such a great country for wrestling and it's really like a second home for FOZZY," Jericho said. "It's the first country where we were ever really big and our last tour of the UK in November was the biggest we've ever done. I think Wembley is going to be monumental because it's our first time with AEW and any time we go over with FOZZY, to see the band continue to grow, it's just amazing to me."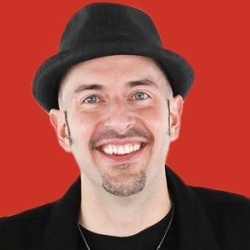 Latest posts by B.J. LISKO
(see all)