Chris Fehn is currently suing Slipknot, and specifically Corey Taylor and Shawn 'Clown' Crahan, who he named in legal papers for hiding money from him and not compensating him fairly.
Obviously, he was expelled from the band for this, but it seems he does feel he may "someday" be able to rejoin.
Fehn, who had only posted twice since the lawsuit on social media, replied to a fan's comment on Instagram regarding him going back to Slipknot with "someday." You can see a screenshot below.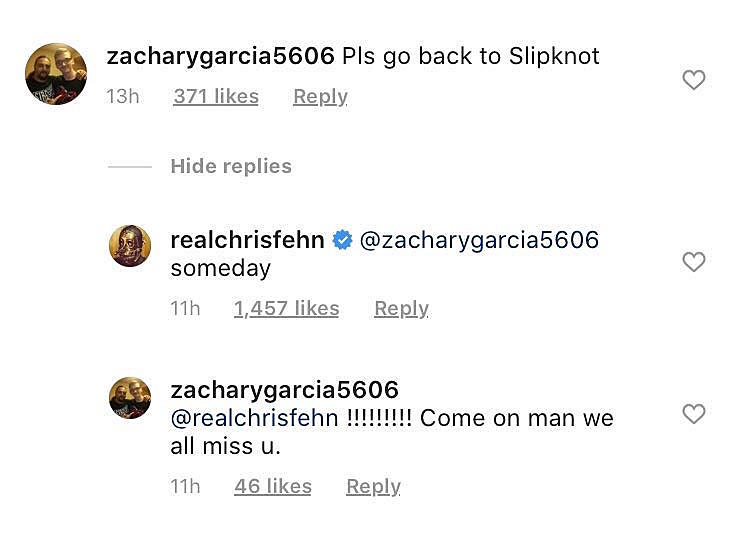 Fehn has been replaced in Slipknot with "Tortilla Man," called this due to the characteristics of his mask resembling a tortilla chip.
As we reported last month, Slipknot won't confirm Tortilla Man's identity, although that hasn't stopped fans speculating on social media. Michael Pfaff of Dirty Little Rabbits is regarded as the prime candidate currently.